Welcome To
South Beaver Township

805 Blackhawk Rd. Beaver Falls, PA 15010
724-846-9320 Fax 724-843-8997
South Beaver Township was established on March 12, 1800. By 1816 it was split into
six separate municipalities – Beaver, Little Beaver, Big Beaver, Chippewa, Ohio
and Brighton Township.

South Beaver Township is a rural community located in Beaver County right on
the Pennsylvania - Ohio border.

South Beaver Township is a Second Class Township and is governed by three elected
Supervisors to six year term each. The supervisors meet on the second Wednesday of each month at
7:00 p.m. at the municipal building located at 805 Blackhawk Road. All meetings are open to the public with an opportunity for public comment.
Township Students attend Blackhawk School District. Beaver County Airport is in neighboring Chippewa Township.
Easy access to Interstate 376, Pittsburgh International Airport is 21 miles and the City of Pittsburgh is only 43 miles.

At Christ Presbyterian Church at the intersection of Blackhawk Rd. and Georgetown Rd. Hours are 8AM-8PM daily. This is a "Take what you need, leave what you can" self-serve pantry.
Donated items should be placed in the cabinet when dropping off We do have a Facebook page and individuals may ask to join.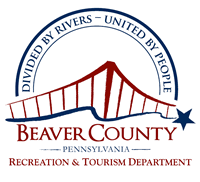 Chippewa Farmers' Market
The Chippewa market will be held in the parking lot of the Chippewa United Methodist Church at the corner of Darlington Road and Shenango Road. The market will open on Tuesdays from 3:30 to 6:30 PM beginning May 4th, 2021 and end on December14th, 2021