Welcome To
South Beaver Township

805 Blackhawk Rd. Beaver Falls, PA 15010
724-846-9320 Fax 724-843-8997




South Beaver Township was established on March 12, 1800. By 1816 it was split into six separate municipalities – Beaver, Little Beaver, Big Beaver, Chippewa, Ohio and Brighton Township. South Beaver Township is a rural community located in Beaver County right on the Pennsylvania - Ohio border.

South Beaver Township is a Second Class Township and is governed by three elected Supervisors to six year term each. The supervisors meet on the second Wednesday of each month at 7:00 p.m. at the municipal building located at 805 Blackhawk Road. All meetings are open to the public with an opportunity for public comment.
Township Students attend Blackhawk School District. Beaver County Airport is in neighboring Chippewa Township.
Easy access to Interstate 376, Pittsburgh International Airport is 21 miles and the City of Pittsburgh is only 43 miles.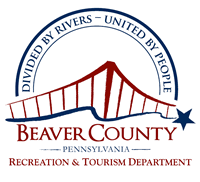 South Beaver Fire Department has spoken to Santa and Mrs. Claus and they Will be coming to South Beaver on December 11th around 3:00 p.m. We will be posting the route that we will be taking them around town in the fire truck shortly, but please message us on Face Book directly if you need us to stop at a particular house that is off the beaten path. https://www.facebook.com/sbvfd61
Join the South Beaver Township Recreation Board for some Holiday Bowling on December 19th from 6 - 8 PM. The event will be held at Sim's Lanes and will include 2 hours of bowling, a large one topping pizza and a pitcher of your (non-alcoholic) beverage of choice for each lane of 4 - 6 bowlers. This event is free for SBT residents. Non SBT residents are welcome at a cost of $13 per person which can be paid at the event. Click here to complete our RSVP form by December 12th to let us know that you will be there!
Polling Place - Municipal Office - 805 Blackhawk Rd